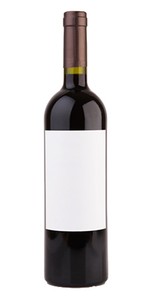 Wine Specs
Appellation
Spring Mountain District
2008 Estate Syrah
Vintage Notes: The 2008 harvest season started with some challenges and ended smoothly, although in short supply. Spring started on time with some nice warm weather slowly coaxing the buds to break and all looked well. Suddenly, we had a cool spell and fear of frost arose twice in two weeks. Fortunately a majority of Spring Mountain was spared since the natural movement of air on our slopes limited frost formation on the vines, but some neighbors with small frost pockets did get affected. Things began to warm up and we had our traditional summer heat spikes, although fewer than previous years. The fall cooperated with nice warm sunny days, not too hot; and only a few sprinkles allowed full flavor development in the grapes before too much sugar accumulation. The flavors are full with great depth and both the acid and tannins definitely firm resulting in exceptional quality.

Vineyard Notes: Our inaugural estate Syrah is sourced from our Yverdon Vineyard at an elevation of 2,000 feet. Four small blocks were planted in 2006 to three French clones of syrah, 174, 470, and 525. These vines are tucked up against the ridge at some of the highest and cooler elevations on the property. The soils in this area are extremely rocky which contribute to the struggle that these vines endure. In addition to the Syrah, a small amount of Mourvedre was planted and trained in a Goblet style trellising in a nearby section of the estate.
Winemaking Notes: The fruit was harvested in two sections on October 11 and October 17. The grapes were destemmed and the whole berries cold-soaked for 6 days prior to fermentation. The wine spent a total of 21 days on the skins before the free-run wine was settled and racked to barrel for malolatic fermentation. The wine spent 19 months in French Oak barrels of which 33% were new. The wine was bottled unfined and unfiltered. 93% Syrah, 7% Mourvedre
Tasting Notes: Intense deep purple and magenta color tones. Aromas of violets, boysenberry, blueberry and crème de cassis with white pepper and pencil lead. Bright acidity with smoky, sweet oak undertones balance out the smooth, rich structure.