People
The roots of the Terra Valentine legacy were planted early on when Angus and Margaret Wurtele purchased the vineyard in 1995 and hired the father-son winemaking team of Phil and Sam Baxter. The Wurteles have always valued cutting edge technology and the fruits that the next generation lends, evident in the Terra Valentine crew that works diligently to embrace and embody those same ideals. "We've built our winery around exceptional vineyards, state-of-the-art equipment, and finding and keeping the best people in the industry, with the highest standards of integrity." Angus Wurtele.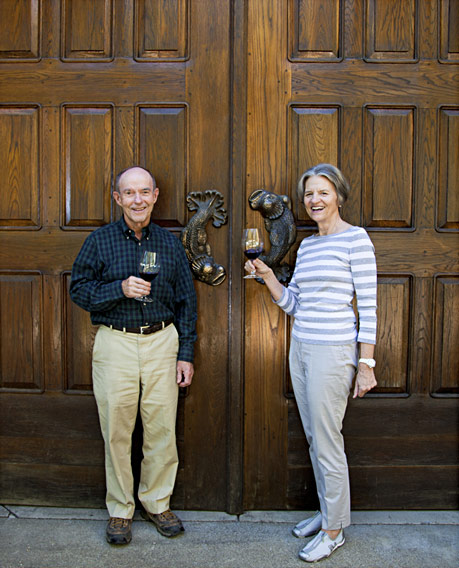 Co-owner
Angus Wurtele
Angus, who grew up in Minnesota of Scottish-German and Quaker ancestry, never had grandiose plans for expansion at Terra Valentine. His hopes were simply aimed at letting others share in the natural beauty of this truly one-of-a-kind estate, which it turns out, is indeed grand, in its own right. Angus first fell in love with Napa Valley during his MBA studies at Stanford Business School. Wineries had only just begun to dot the valley, but Angus was hooked, and told his wife he wanted to retire here. Margaret's reply: "You have a lot of crazy ideas, it will pass." Lucky for us, it did not.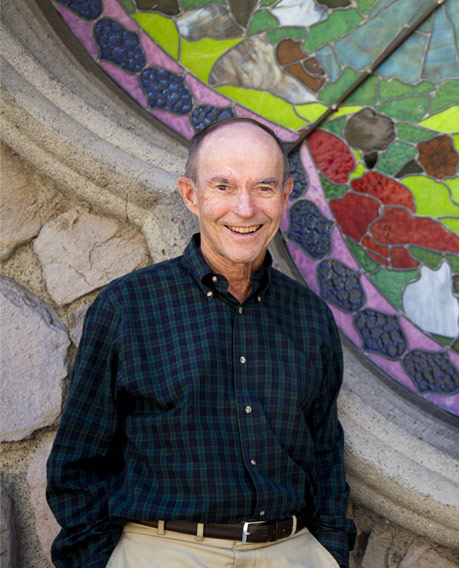 Angus studied at Yale prior to serving three years as a naval officer. In 1961 he graduated from Stanford Business School at age 27. He was asked to lead his family's business, Minnesota Paints, Inc. where Angus made his first splash when he spearheaded the purchase of another large regional paint company–a deal that ultimately doubled the size of the original company. This venture was just the beginning as Angus went on to develop and oversee more than 20 successful acquisitions over the next three decades. At his retirement in 1995, the company, now called Valspar Corporation, reached sales over $1 billion and became the fifth largest paint and coatings manufacturers in North America.
Co-owner
Margaret Wurtele
Margaret Wurtele's background is as diverse as the grapes growing at Terra Valentine. She has been a writer and publisher, patron of the arts, manager of a large charitable organization and full-time mother. The adventures and adversities of her life converged to bring her and husband, Angus Wurtele, to the Spring Mountain District of Napa Valley, where they pour time, inspiration, and heart into the Terra Valentine estate.
Margaret was raised in Minnesota by parents who instilled an appreciation for a vigorous intellectual life, strong personal relationships and community service. She graduated from Smith College and served two years in the Peace Corps with her first husband, with whom she had a son, Phil. As a young mother, divorce encouraged her to cultivate new independence and responsibilities that she later came to cherish.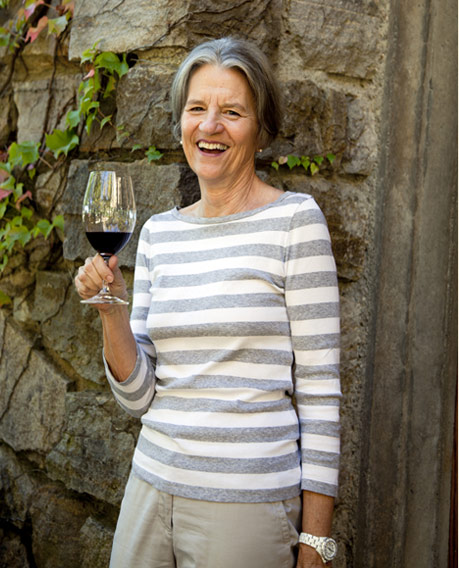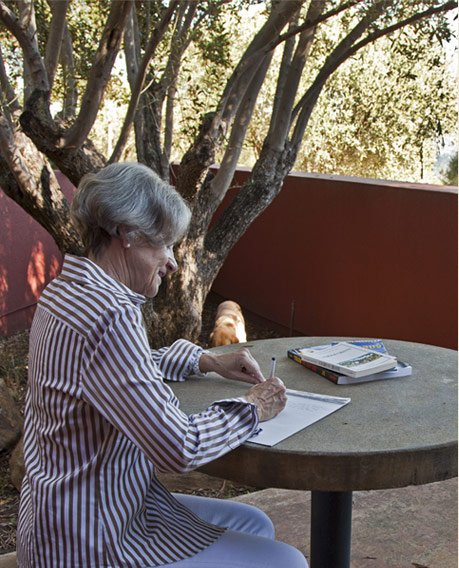 She became involved in fundraising and public relations for such Minneapolis-based organizations as Walker Art Center and the Dayton Hudson Foundation, of which she served as managing director. During this time she met and married Angus Wurtele and became a board member of the Guthrie Theater and the Episcopal House of Prayer.
With determination, Wurtele took a sabbatical to meditate, study, and ultimately spent more time with her son. Her interests drew her to publishing, both as a co-founding publisher of Hungry Mind Press and as the author of Taking Root: ASpiritual Memoir. Margaret's son Phil died in 1995 at the age of 22, when his summer job as a park ranger involved him in a rescue mission on Mount Rainier. As Wurtele wrote in her preface to Taking Root, her life divided at the moment of the tragedy. "There is before, and there is after." Part of that "after," for both Margaret and Angus Wurtele, involved reassessing their family's priorities. A trip to explore their shared ancestral roots in Europe's winemaking regions paved the way for the purchase of Terra Valentine and cemented what became the couple's new passion and priority.
Margaret's first novel, The Golden Hour is set in Italy during World War II. The family she writes about lives on an estate that very much brings much of her life at Terra Valentine into the story.
Winemaker & President
Sam Baxter
Sam Baxter stands tall among an esteemed few, of the next generation of Napa Valley winemakers. Baxter literally grew up in the grapevines, trailing father Phil, whose winemaking made a legendary mark in the late '60s when the Napa Valley first experienced international notoriety as a respected winegrowing region.
After graduating from University of California, Davis with a degree in fermentation science in 1998, Sam extended his experience with a pivotal internship position at Sterling Vineyards and stints abroad in Australia. His first encounters with Terra Valentine were cultivated during the early years at the winery, dubbed the "cowboy" era (1999-2001) due to the rough-and-tumble condition of the winery and its vineyard land, which allowed for barely enough energy to run the lights, but no hot water. Working under these off-the-grid conditions went a long way in building Baxter's strong winemaking foundation–one that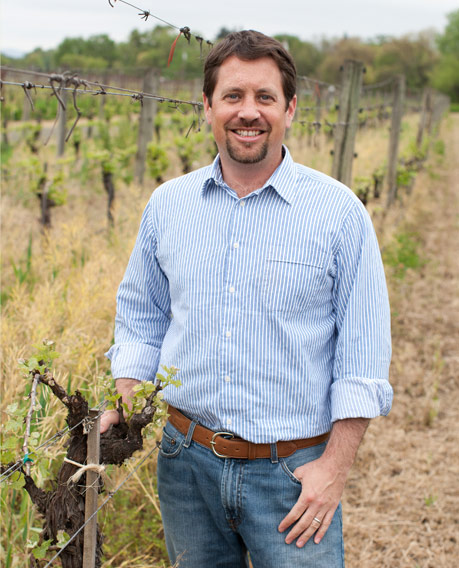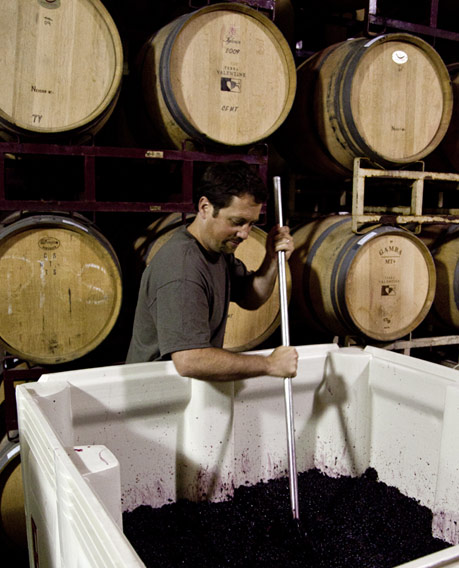 thrived in the extreme conditions of the past, and now flourishes in the most technologically advanced state of the winery of today. When the page of Terra Valentine's next chapter turned, Sam was well-poised to take over his father's legacy, as winemaker and General Manager in 2002. His first vintage released in that same year.
Sam's winemaking approach is best described as Old World meets New–a subtle blend of "go-with-the-gut" instincts paired with equal parts science and art.
Having spent the better part of his youth amid the grape vines of Terra Valentine, Sam beats to a simple mantra for the estate's next chapter: "To capture the vineyard, the appellation and the passion of the people involved. When guests taste the wine and learn a bit about it, I want all of that to shine through. I want people to fall in love with Spring Mountain and with our Terra Valentine wines."
General Manager
Tracy Smith
Tracy, who grew up in the quaint town of St. Helena, has been firmly planted in the wine industry for the better part of her career with past posts at local favorites like Acme Fine Wines, later at Hourglass Wine Company and The Ranch. Tracy has always thrived in scenic spots, early on at the University of Montana, Missoula, and now at Terra Valentine. On any given day she can be found in the thick of the action, from managing the wine club and social media efforts to keeping the office flowing smoothly. Whenever Tracy is not working she can be found roaming the valley with her lab mix Lucy.