Proprietor and Winemaker
Sam Baxter
Sam Baxter stands tall among an esteemed few, of the next generation of Napa Valley winemakers. Baxter literally grew up in the grapevines, trailing father Phil, whose winemaking made a legendary mark in the late '60s when the Napa Valley first experienced international notoriety as a respected winegrowing region.
After graduating from University of California, Davis with a degree in fermentation science in 1998, Sam extended his experience with a pivotal internship position at Sterling Vineyards and stints abroad in Australia. His first encounters with Terra Valentine were cultivated during the early years at the winery, dubbed the "cowboy" era (1999-2001) due to the rough-and-tumble condition of the winery and its vineyard land, which allowed for barely enough energy to run the lights, but no hot water. Working under these off-the-grid conditions went a long way in building Baxter's strong winemaking foundation–one that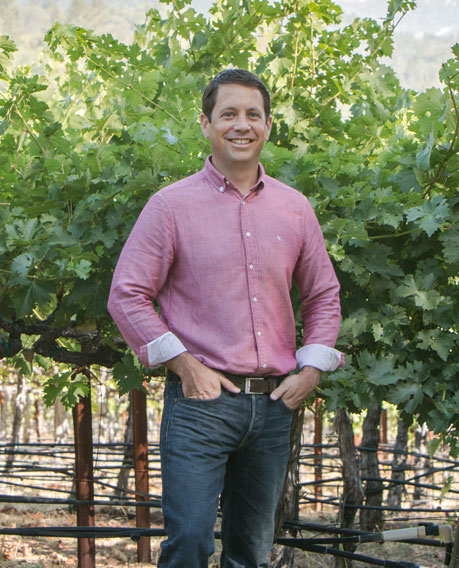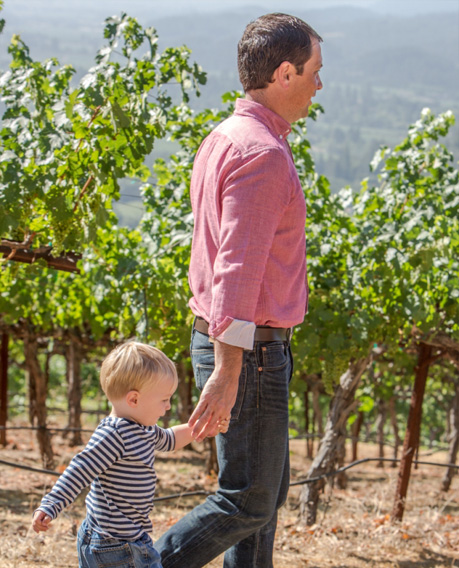 thrived in the extreme conditions of the past, and now flourishes in the most technologically advanced state of the winery of today. When the page of Terra Valentine's next chapter turned, Sam was well-poised to take over his father's legacy, as winemaker and General Manager in 2002. His first vintage released in that same year.
Sam's winemaking approach is best described as Old World meets New–a subtle blend of "go-with-the-gut" instincts paired with equal parts science and art.
Having spent the better part of his youth amid the grape vines of Terra Valentine, Sam beats to a simple mantra for the estate's next chapter: "To capture the vineyard, the appellation and the passion of the people involved. When guests taste the wine and learn a bit about it, I want all of that to shine through. I want people to fall in love with Spring Mountain and with our Terra Valentine wines."
The Baxter kids:
Tommy, Alice and Hudson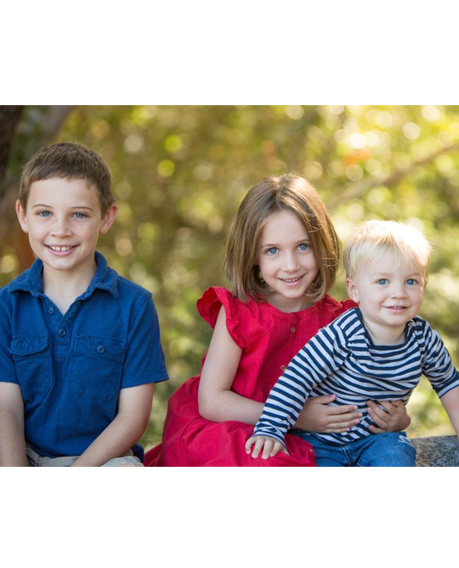 Co-proprietor
Angela Baxter
Angela comes to Terra Valentine with roots grounded in wine and food. Her great grandfather settled in Santa Ynez Valley in the late 1800s, where he planted a vineyard in Los Olivos in 1915, and made wine he shared with family and friends.
Angela, a Marin County native, attended UC Davis in 1997 where she met Sam, six months prior to graduation. With a degree in dietetics she interned in Napa and became a Registered Dietitian in 2001. She practiced as a Clinical Dietitian and Assistant Director for a local hospital for 5 years before her first son, Tommy, was born.
She married Sam in 2003 and they now have 3 children, Tommy, Alice, and Hudson. Her love of wine, food, and family made her a natural fit for Terra Valentine. For the last 15 years,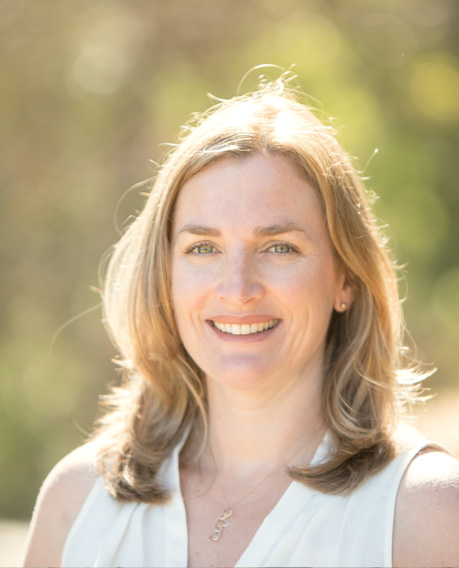 Co-proprietor
Angela Baxter
Angela has been involved with tasting Terra Valentine wines with husband Sam prior to bottling. It was here she developed a strong palate and sense for the characteristics of the wines and how they are produced. She is excited to continue to enrich her knowledge of the wine business alongside Sam and Tracy.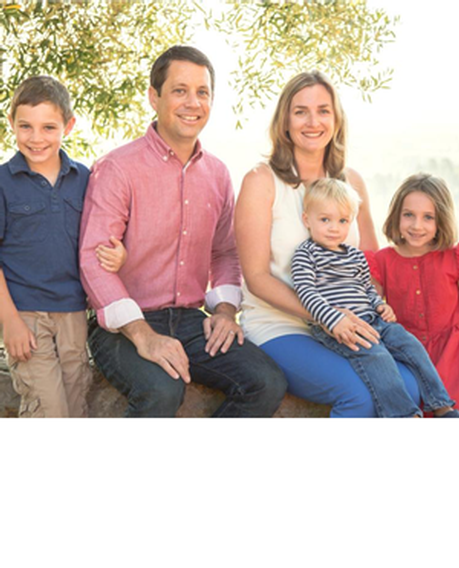 Director of Sales and Marketing
Joe Filippini
Joseph Filippini was born and raised on a working cattle ranch in the High Sierras of California. He attended UC Davis to study Ag Business and English. After a 5 year stint managing the family ranch and teaching middle school, he moved to Napa Valley. In 2005 he cofounded Entre Nous Wines in Oakville and managed the project for 11 years. He was hired as the Director of Sales and Marketing at Terra Valentine and Foretell wines in late 2016. Joe currently lives in Oakville on a small vineyard with his wife and three kids. He enjoys early morning walks with his dog and listening to late night radio.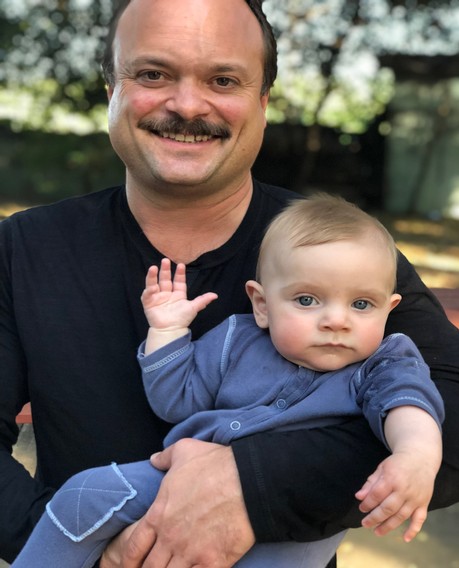 Founders
Angus and Margaret Wurtele
Terra Valentine was founded in 1996 by Angus and Margaret Wurtele when they purchased a newly producing vineyard on Spring Mountain and named it the Wurtele Vineyard. In 1999, they hired Sam Baxter and his father Phil, and began making wines at the historic Yverdon Winery on Spring Mountain. The doors of the winery opened to the public in 2002. In 2014, after 15 years of successfully developing a world-class wine business, Sam and Angela Baxter purchased the company from the Wurteles to continue the legacy of Terra Valentine wines. The Wurteles continue to farm the Wurtele Vineyard located at 1,000 feet on Spring Mountain and the Yverdon Winery was sold to Jackson Family Wines in 2013.