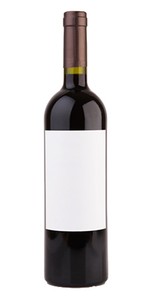 Wine Specs
Varietal
Cabernet Sauvignon
2011 Napa Cabernet
Vintage Notes: What began with a wet winter and spring continued with rainfall into mid-June that delayed bloom and disrupted fruit set resulting in shatter in parts of the region set the stage for a long, cooler-than-average growing season with a later-than-average harvest beset with autumn rain storms. The precipitation measuring season ending on June 30 found the region more than a third above normal in rainfall. While this is good news for water resources, the cloud cover and cool temperatures delayed vine development by several weeks at the onset of the growing season.

This timetable continued through the somewhat cool summer season where harvest for the first varieties for sparkling wines found the latest harvest start in anyone's memory, beginning August 29. Few high heat events occurred at any point this year, but growers managed more open vine canopies to ensure sunlight, warmth and good air circulation around the grape clusters. The shatter resulting from the rain events in June was variable by vineyard location hitting some locations harder with projected crop diminished by more than 30% while leaving other sites nearly untouched with near-normal crop.
Winemaking Notes: These mountain-grown grapes were harvested over 4 weeks beginning on October 10th, 2011. The fruit was de-stemmed and the must sorted to remove any bits of stem prior to fermentations. After a 48 hour cold soak, the must was inoculated using 4 different yeast strains. Using our automated punch-down system, the fermentations were mixed every 12 hours for the first week and then the cap was just briefly submerged once a day until the completion of fermentation. The wine was drained off of the skins after an average of 17 days, settled and racked to barrel for malolactic fermentation. The wine was aged in 100% French oak barrels for 15 months, 25% of which were new. The wine is a blend of 86% cabernet sauvignon, 5% merlot, 4% syrah, and 5% cabernet Franc.
Tasting Notes: Black cherry, tobacco, cedar and dried herbs on the nose. Soft and rich on the palate with bright fresh black fruit and a smooth cocoa powder finish.